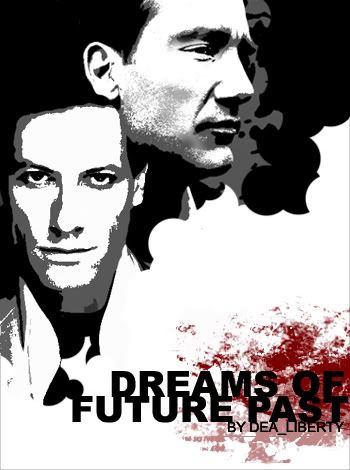 cover by

fatuorum
Title:
Dreams of Future Past (
link to all chapters
)
Pairings:
Arthur/Lancelot
Rating:
Over 16
Dedication:
To

sasha_b
.
A/N:
This fic is an
AU
fic, based on the idea of reincarnation and past lives. This is a
WIP
. This chapter is pure unapologetic smut and teasing...nothing more :P Hope you enjoy it anyway!
Feedback:
Everything, including constructive criticism, is very much appreciated.
Their footsteps quickened as their mouths furiously worked against each others, completely oblivious to the portraits of generations of Pendragons watching them make their hasty, too-slow process along the ancient hallways.
( ~ )